OH MY GOD: The Journey of God
The urban landscape of Seoul inspired this project. On our arrival in Korea we were immediately struck by the colossal neon red crosses which are spread across the whole landscape of Korea. The futuristic neon glow, mixed with the ancient feeling of the cross inspired the imagination and made us begin to question: how did Christianity travel to Asia, and how will Christianity transform as it continues to travel into the future?
This monumentally scaled infographic tells a story through space and time with pattern and poses a question: how will the visual patterns of Christianity change as the social patterns are adopted by different cultures. 40 screen prints hang in a grid of 5x8. Each screen print is 23 x 33 inches, a world map which plots the movement of Christianity through time and space, beginning with the death of Jesus and progressing through history. The visual style references cartography, but also traditional Korean landscape painting, with the contemporary neon red crosses plotting points like a diagram. Each cross on the map has been hand printed with traditional Korean red ink.
Exhibited at Youngeun Museum, solo show (2014)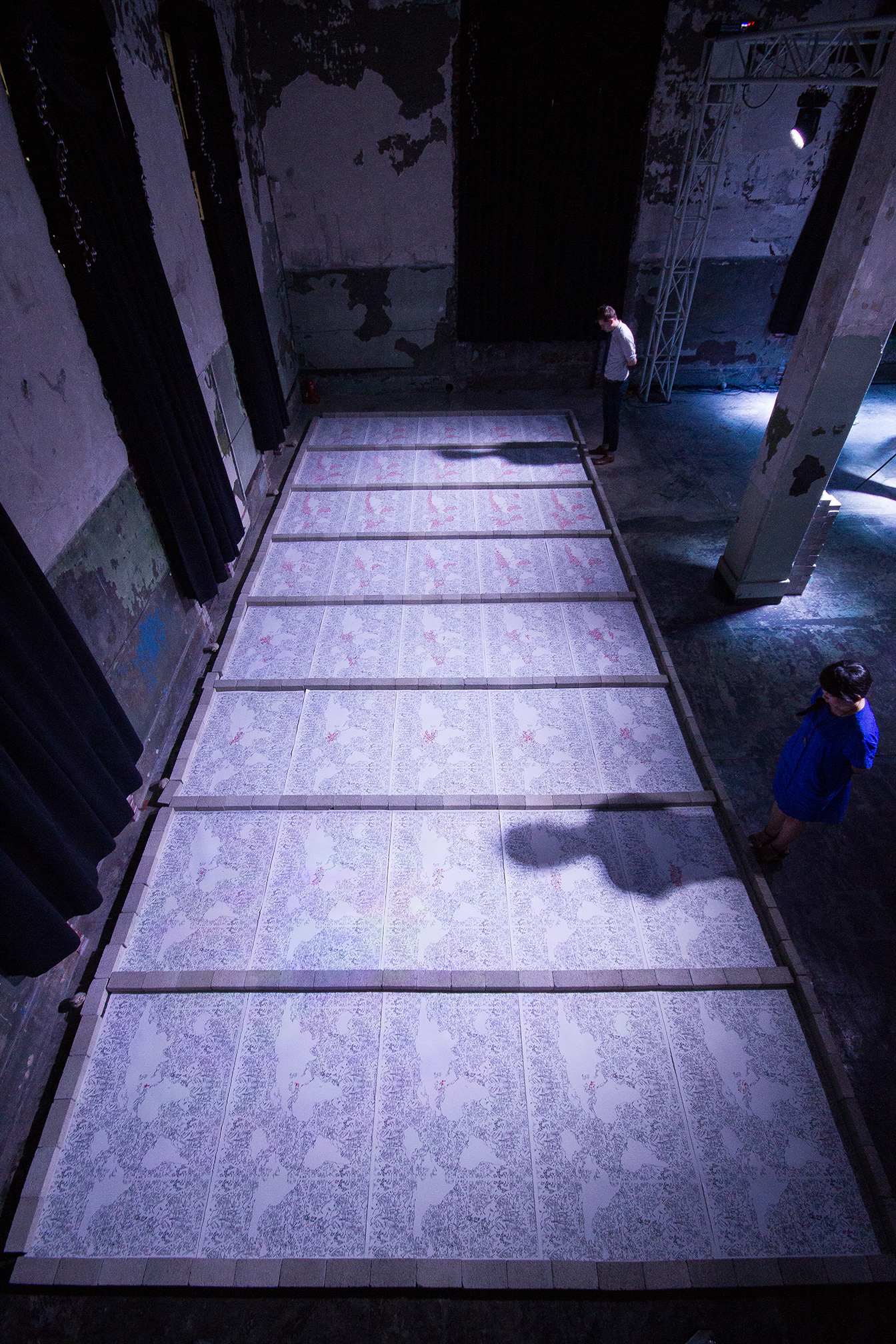 Exhibited at Seoul Culture Station, solo show (2014)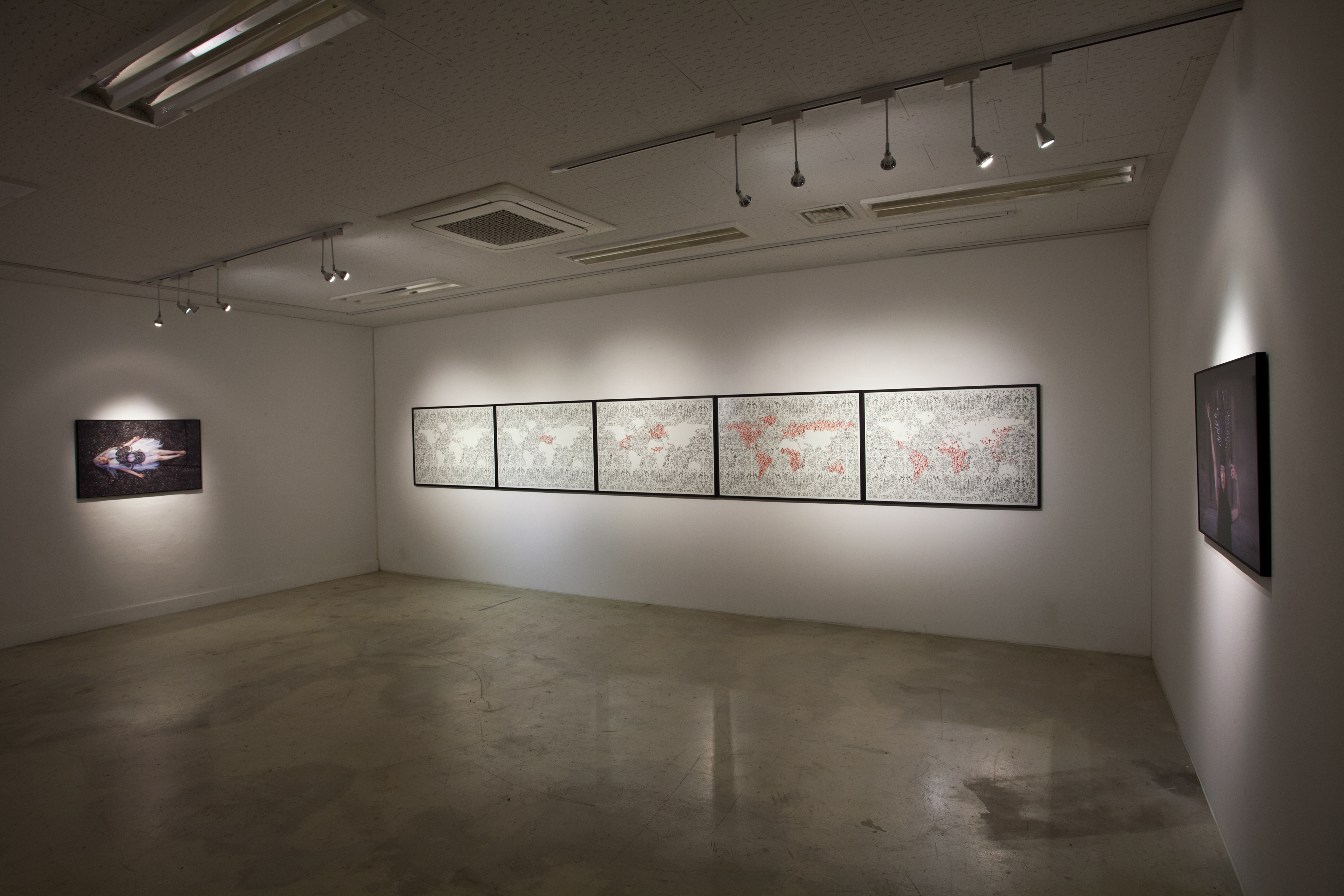 Exhibited at TEMI Art Gallery, group show (2015)